Many People Don't Know Why They Celebrated Cinco De Mayo
Only 22% of Americans actually know Cinco De Mayo honors the Mexican army's victory over the French empire
Half of those polled say they usually celebrate the holiday, with one in eight respondents hosting a party this year
The biggest party fouls is to show up sick (49%), while being on your phone all night is also frowned upon (45%)
Plenty of people probably downed one or two, or several, margaritas yesterday celebrating Cinco De Mayo, but the truth is most people probably didn't know what exactly they were celebrating.
A recent poll finds that only 22% of Americans actually know the holiday honors the Mexican army's victory over the French empire. Of course that didn't stop folks from celebrating, with half of those polled saying they usually celebrate the holiday, and one in eight respondents hosting a party this year.
Now, while most people love a good party, not everyone is the perfect party guest, with the poll revealing some of the biggest no-nos you could do at a bash. One of the biggest party fouls is to show up sick (49%), while being on your phone all night is also frowned upon (45%).
Other party fouls include:
Spilling food and drinks (39%)
Being an uninvited guest (32%)
Showing up too early (19%)
Not bringing good and drinks (no percentage given) 
ONE MORE THING!If showing up too early for a party is a no-no, what is the right time to show up? Well, the survey suggests showing up exactly on time is the perfect time to show up to a party, but if you must be late, 36 minutes after a start time is okay, but more than 56 minutes is too late. If you must arrive early, don't arrive more than 18 minutes before the bash is supposed to start.
Source:SWNS Digital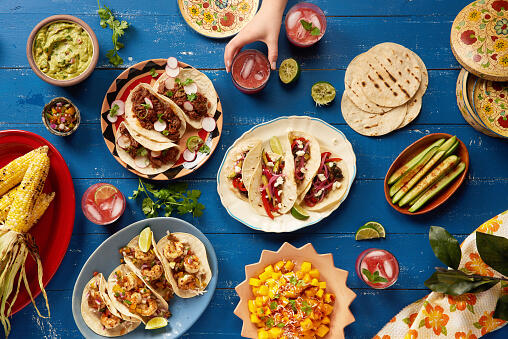 Jessica
Want to know more about Jessica? Get her official bio, social pages and articles on 101.7 The Bull!
Read more