First Valentine's Day As A Married Couple Ideas
If this is your first Valentine's Day as a married couple and you're feeling a little strange about it, you're not alone. Some couples feel pressure to go all out and do something huge and extravagant because it's their first one after tying the knot, but it doesn't have to be like that. You've already had the wedding, so now you can focus on the intimacy of your relationship instead of the showy part, so find a way to celebrate that feels authentic to you both. Here are a few ideas for your rookie Valentine's Day as a married couple.
Book a spa day - Want to relax and spend quality time together? A day at the spa is a sure way to get it. You can make it budget-friendly or go luxurious, depending on what you're into. Plus, it's hard not to feel relaxed after a couple's massage.
Plan a romantic night in to watch your wedding video - Some couples have only watched their wedding video once, so Valentine's Day is the perfect time to drag it out of the back of the closet and have another viewing. Cook or order in a nice dinner and take a trip down memory lane while you flip through your wedding photos or watch the video of you saying "I do."
Make a couple's bucket list - Talk about what you want out of your relationship and your life together while you share a bottle of wine. Make a list of all the things you want to accomplish and places you want to go as a romantic way to look forward to your life as a married couple.
Relive your first date - Go back to your roots and revisit your very first date. If you live nearby, you can go to the actual same bar or restaurant where it all started, if not, try to recreate the meal or some part of your date and remind yourselves why you fell in love in the first place.
Book some time away - If you have the means and the time, going away together is an ideal way to get that quality time you want as a married couple. Escape to somewhere warm and tropical or just book a night at a local hotel and make the most of your getaway.
Go off-grid - You can totally connect with your partner for free this Valentine's Day by turning off your phones. Make a deal that they're only for emergency use and spend the day doing whatever you choose without those digital distractions buzzing and beeping. Now that's romance!
Source: Brides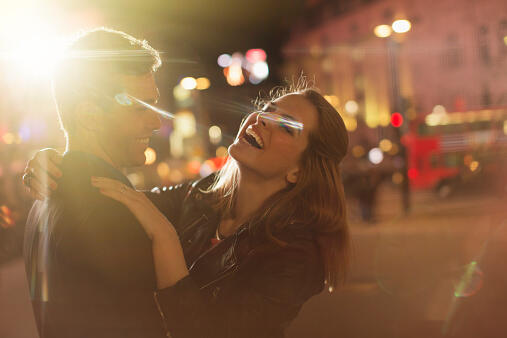 Jessica
Want to know more about Jessica? Get her official bio, social pages and articles on 101.7 The Bull!
Read more