Wealthy Parents Paying Nannies To Care For Them
Elite New York families want nannies that can provide services to not only the kids, but mom and dad as well
Families request everything from a nanny who is a Yoga instructor, to a caregiver to blow out both the kids' and mom's hair and even one who could drive a Zamboni
Such super-nannies often charge $10 more an hour than the usual $20 an hour going rate
Finding the perfect nanny to entrust with the care of your child is never easy, but apparently some super wealthy families want more from a nanny than just good childcare. It seems some parents are paying big bucks to have nannies that will care for them as well.
A new report suggests that elite New York families want nannies that can provide services to not only the kids, but mom and dad too, with families requesting everything from a nanny who is a Yoga instructor, to a caregiver who could blow out not only her kids' hair but the mom's as well. One even wanted one who could drive a Zamboni, since their kids had their own ice hockey rink.
"Wealthy families have a certain way of looking at things," Seth Norman Greenberg, vice president of, a domestic staffing company, says. "They realize when interviewing people that they might be able to get a lot more than what their basic needs are."
And while some parents may not request these special skills, others benefit from the ones their nanny has. For example, one mom reveals that her nanny is such a good seamstress she's made custom dresses for her child, while another family has a nanny who is going to school to be a massage therapist, so the parents take advantage of that and get massages.
And of course all these extras don't come cheap. Such super-nannies often charge $10 more an hour than the usual $20 an hour going rate. Said one staffing company exec, "If you're able to afford something and you treat the people well, there's no limit" to what a nanny can do.
Source: New York Post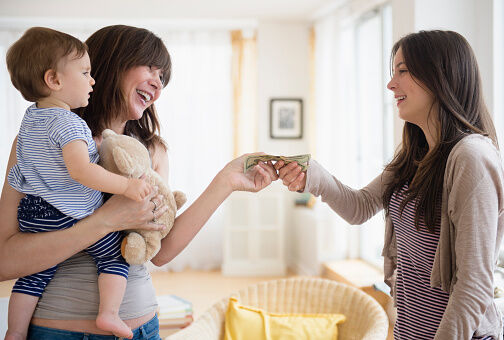 Jessica
Want to know more about Jessica? Get her official bio, social pages and articles on 101.7 The Bull!
Read more