Signs You&Your S.O. Are Ready To Become PetParents
When things are going well in a relationship, lots of couples are ready to take things to the next level - getting a pet together. But becoming a pet parent is a huge step, especially if you're doing it with your significant other. It's exciting and fun, but you need to know you're ready for this kind of commitment, and that your partner's ready, too. So before you head down to the animal shelter and take the plunge, make sure...
You've discussed your future together - You don't have to be rocking a diamond on that finger to adopt a dog together, but it is a good idea to have talked about your future as a couple and know that you both see each other in it.
You totally trust your partner -

This one really applies to any big step you're thinking of taking in your relationship, but it's important if you're thinking of becoming pet parents together. You want to do it with someone who can split pet food costs with you, take the dog out part of the time, and not have to fight for custody with, should things end badly.
You can both handle the financial responsibility - With all the vet bills, good food, grooming appointments, and possibly a dog walker, pets are expensive - especially dogs. If you have a hard time swinging your bills now, getting a pet won't help.
But if you are fully committed to each other and like the idea of raising a pet together, and you're financially stable, you guys will probably make great pet parents. Congratulations.
Source: EliteDaily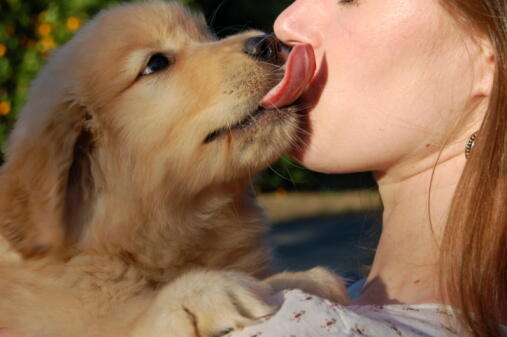 Jessica
Want to know more about Jessica? Get her official bio, social pages and articles on 101.7 The Bull!
Read more