Hollywood Shows Support #NationalSchoolWalkoutDay
National School Walkout Day happened yesterday.
Thousands of students walked out at 10am to demand increased gun safety and gun control laws.
Everyone from Susan Sarandon to Ava DuVernay showed their support on social media.
On February 14th, a shooter opened fire at Marjory Stoneman Douglas High School in Parkland, Florida, killing 17 students and faculty members. A month later, thousands of students participated in National School Walkout Day yesterday. They left their classrooms at 10am local time for 17 minutes – one for each victim – and demanded increased gun safety and gun-control laws. And they did so with the support of Hollywood.
Everyone from Susan Sarandon to Katy Perry weighed in on National School Walkout Day on social media. Even Nickelodeon participated by going dark at 10am. Next up is the #MarchForOurLives on March 24th.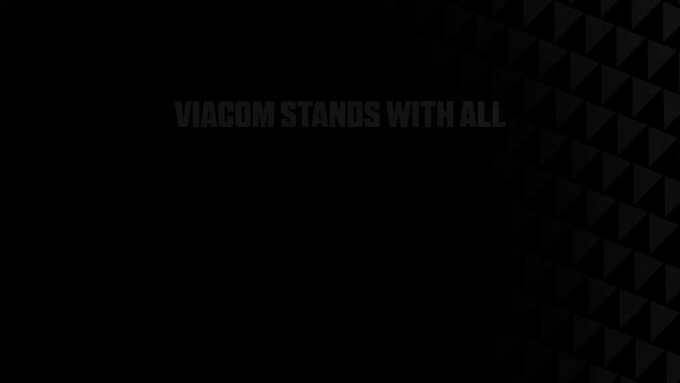 Viacom

✔

@Viacom

Viacom is standing with all students as they participate in the #NationalSchoolWalkout against Gun Violence. From 10:00-10:17am, our networks will be going dark in solidarity to support the reach and impact of their activism. More via our blog: http://bit.ly/2FUW5kW

9:43 AM - Mar 14, 2018
Adam Rippon

✔

@Adaripp

The kids taking part in the #NationalSchoolWalkout make me so proud. Doesn't matter how old you are, you can always stand up for what you think is right! IM WITH YOU GUYS

10:34 AM - Mar 14, 2018
Darby Stanchfield

✔

@darbysofficial

I am inspired by the youth of our county. I stand with you, I support you, I salute you! #nationalwalkoutday #nationalschoolwalkout

7:17 PM - Mar 14, 2018
KATY PERRY

✔

@katyperry

On the one-month anniversary of the Parkland school shooting, students are walking out in protest of Congress' failure to act on gun violence. Let's support them, and the March to Washington DC in ten days #MarchForOurLives

9:30 AM - Mar 14, 2018
Ava DuVernay

✔

@ava

"The ultimate measure of a man is not where he stands in moments of comfort and convenience, but where he stands at times of challenge and controversy ." - Dr. Martin Luther King, Jr. #NationalWalkoutDay https://twitter.com/justiniblackman/status/973922858052259840 …

1:30 PM - Mar 14, 2018
Mariska Hargitay

✔

@Mariska

We support all the students #RisingUp to protest #GunViolence and in today's #MarchForOurLives. We are proud of this generation's inner strength and fearless gumption to let it shine. You are the change we wish to see in the world. THANK YOU.

10:39 AM - Mar 14, 2018
Emmy Rossum

✔

@emmyrossum

To all the kids walking out of school today, you are strong and powerful and we love you. #NationalWalkoutDay

10:03 AM - Mar 14, 2018
Susan Sarandon

✔

@SusanSarandon

To all the students walking out today to honor of 17 killed in Parkland & demanding action against gun violence: We will follow your lead and protest with our voices, our bodies and our votes. This is just the beginning. See you in Washington on the 24th. #NationalWalkoutDay

10:23 AM - Mar 14, 2018
THE CHAINSMOKERS

✔

@TheChainsmokers

Respect to all the students across the country right now walking out and standing up against gun violence

10:49 AM - Mar 14, 2018
Mark Hamill

✔

@HamillHimself

I am walking out with you in spirit, America- all the way from Dublin, Ireland! #NeverAgain http://ti.me/2p9eHDo

10:24 AM - Mar 14, 2018

Thousands of Students Are Walking Out of School Tomorrow in Nationwide Protests. Here's Why

The walkout is connected to the Florida high school shooting

time.com
Uzo Aduba

✔

@UzoAduba

In order to stand up, you must first walk out.

10:01 AM - Mar 14, 2018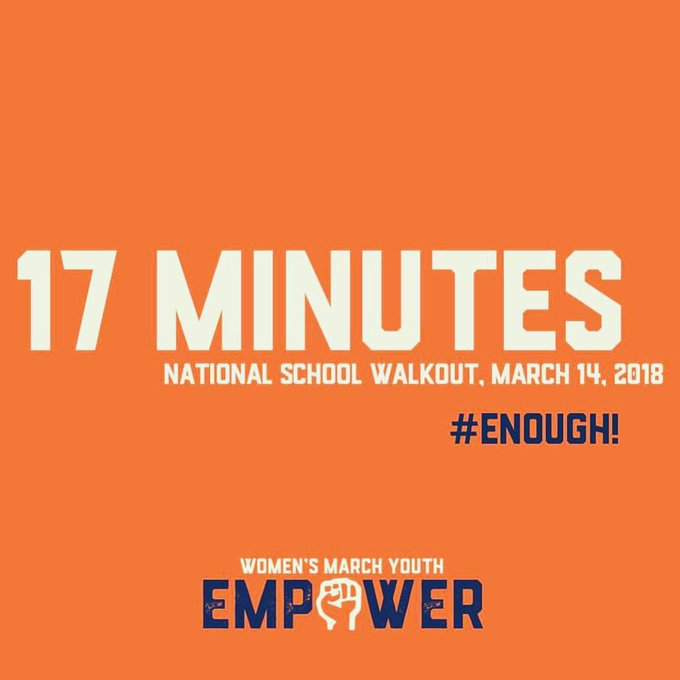 Pearl Jam

✔

@PearlJam

To all the students walking out today: We support you. #ENOUGH

9:59 AM - Mar 14, 2018
Seth MacFarlane

✔

@SethMacFarlane

https://www.nbcnews.com/news/us-news/national-school-walkout-marks-month-parkland-mass-shooting-n856386 … These kids are awesome. #NationalSchoolWalkout

1:00 PM - Mar 14, 2018

School walkout marks a month since Parkland, targets gun 'inaction'

Students at Marjory Stoneman Douglas High School in Parkland, Florida, walked out of class at 10 a.m. Wednesday — one month after the shooting that killed 17.

nbcnews.com
Source: Twitter

Jessica
Want to know more about Jessica? Get her official bio, social pages and articles on 101.7 The Bull!
Read more