Meet Other Singles Even When It's Too Cold
When it's incredibly cold outside, we can barely get ourselves out from under our warm covers in the morning to get to work on time, so the last thing we want to do at the end of a long day is bundle up and head to a bar with the hope of meeting someone. But when you're single and don't want to spend the next three months alone, where can you meet someone, even just a cutie to flirt with, if it's so cold you don't want to go out? Here are a few ideas:
Order from the dumpling place with the cute delivery person

- This gives you a low-key way to scratch your itch to flirt. It's harmless and probably won't go anywhere, but it's fun. Just don't go inviting random delivery people inside, that's still not safe even when it's freezing.
Use your dating apps - Again, we're not encouraging you to invite strangers to your place, but you could make plans to meet up with your match for drinks when it warms up a little next week, or in April.
Invite your cute neighbors over

- Relive your college dorm days and throw a party for the cuties in your building. You'll get to flirt with your hot neighbors and maybe they'll invite friends so you can meet more hotties.
Do your laundry - If you have a laundromat with a bar inside near your place, hit it up and have a drink while being productive getting laundry done and maybe you'll get the bonus of meeting someone there. But it doesn't have to be laundry, any neighborhood errand will work. Just be extra friendly to the guy with the nice smile at the CVS, or make eye contact with the person holding the door at the corner bodega and who knows where it could lead.
Source: Elite Daily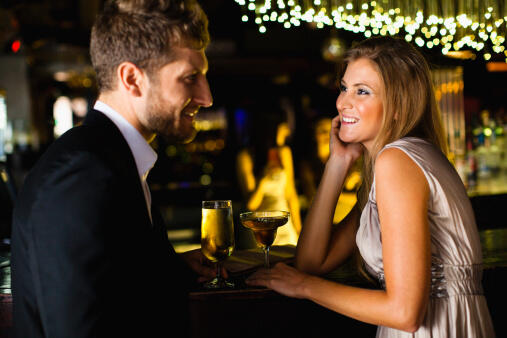 Jessica
Want to know more about Jessica? Get her official bio, social pages and articles on 101.7 The Bull!
Read more