Cruise Ship Living Isn't As Pricey As You Think
Cruise Ship Living Isn't As Pricey As You Think
The cost of year-round cruising isn't as expensive as some may think, and in some cases it's pretty affordable
Experts say it isn't impossible to book trips that would cost you about $100 a day, and that includes lodging, food and entertainment, which comes out to about $3,000 a month which can be the cost of rent or mortgages in some cities
Plus, folks who travel a lot with the same cruise line can rack up loyalty points which translate into upgrades and perks that could be worth hundreds or even thousands of dollars
Getting a chance to go on a cruise vacation seems like a luxury for most people, but did you know there are people who actually live on cruise ships for most of the year? Well, if that sound great to you, you'll be happy to know the cost of year-round cruising isn't as expensive as you think, and in some cases it's pretty affordable.
According to experts it isn't impossible to book trips that would cost you about $100 a day, and considering that includes lodging, food and entertainment, that's not too shabby. That comes out to about $3,000 a month which can be the cost of rent or mortgages in some cities. And in some cases you may be able to get trips that average even less, between $50 and $75, which is about the same as the cost of a senior independent living facility, which is making retirement on a cruise ship sound even better right?
And then there are the perks. Folks who travel a lot with the same cruise line can rack up loyalty points which translate into upgrades and perks, like free laundry, or maybe a meal at a specialty restaurant, some of which could be worth hundreds or even thousands of dollars.
Of course, cruise ship living isn't ideal for everyone, especially retirees who seem to be the perfect candidate for such an arrangement. Health concerns may be what's keeping some folks from committing to such year-long trips, since it's probably a better option for those who are in peak health, since doctors visits aren't exactly easy. Didn't "The Love Boat" always have a ship's doctor?
Source: New York Post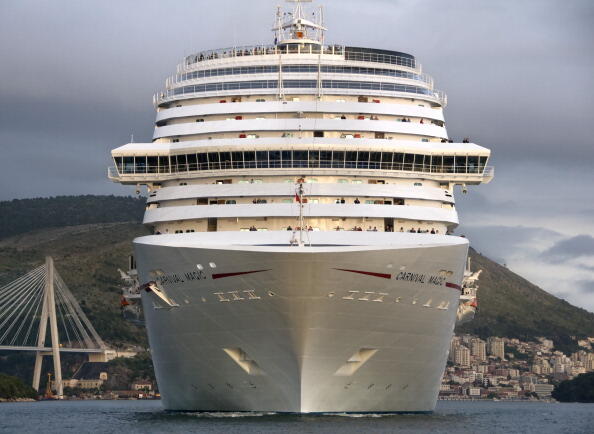 Jessica
Want to know more about Jessica? Get her official bio, social pages and articles on 101.7 The Bull!
Read more